You know you want a goat!

                  ...and you CAN have one!

Own your very own goat, or send a goat to a friend!

Goats make great gifts!
Be the envy of your office mates with your very own desk goat!

Have a scapegoat on hand for all occasions!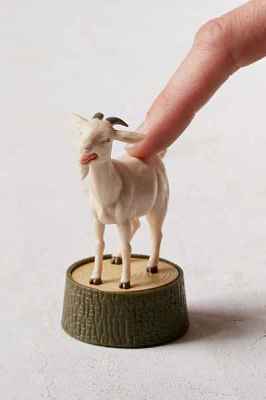 Goat features a button that when pressed - makes "goat" noises...

okay, well, screaming goat noises!

Includes 32-pages illustrated booklet all about goats.

Your goat is easy to care for:


         - No feeding or watering  (runs on battery)

         - No mess/clean up

         - No need to fence
         - Wipe clean plastic - no odor or parasites

Dimensions: 1.8"l x 3.2"w x 3"h

$15.95 + shipping - or pick up at the ranch - no trailer or permits needed!

Payments can be made by check or Paypal

Contact us via email to initiate the adoption process:

kopfcanyonranch@gmail.com